TLC Massage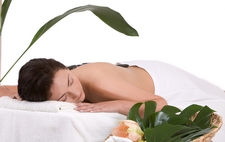 Bowen Therapy
What is Bowen Therapy?


Bowen Therapy is a gentle, deeply relaxing and
effective approach to pain relief and healing.
Bowen Therapy, through specific soft tissue or fascial
release and integration techniques,
stimulate specific receptors that enable the body to
correct dysfunctions and restore balance.

Bowen Therapy is also safe and highly beneficial
to align the body during pregnancy.
Bowen Therapy Prices
1 X Bowen Session $85
3 X Bowen Session $225
(To be taken within 2 weeks of each other)
Couples Bowen $130
As TLC Massage has 2 therapy rooms... Book in with a friend
for the same time for a Bowen Therapy treatment (includes
pregnancy Bowen) and pay only $65 each (thats a saving of
$20 each)
PLEASE NOTE: As of 1st January 2021 Bowen Therapy will increase by $5 bringing it to $90 a session. There will still be a 3 X Bowen Session special offered at a price of $240 (still a saving of $30). And Couples Bowen will no longer be offered until further notice.