TLC Massage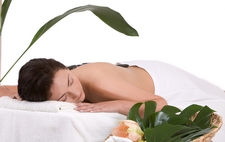 Relaxation Massage
A Relaxation Massage is just the thing to unwind you from a stressful week, take some time out for yourself and treat your body with some kindness.
A Relaxation Massage at TLC is done in a safe and comfortable candlelit room with soft soothing music gently flowing through. Your comfort is at the top of our list when it comes to your Relaxation Massage.
Choose from:
30 min (Back, Neck and Shoulder Massage)
45 min (Back, Neck, Shoulder, Foot and Head Massage)
60 min (Full Body Relaxation or Half Body Remedial)
90 min The Ultimate Relaxation (Full Body Combination - Remedial and Relaxation Massage)

A Full Body Massage consits of: back, shoulders, legs, arms, hands, feet, neck, pecs, scalp and face. Stomach can also be done on request.
We use a safe water soluable massage oil and essential oils can be used on request.
So come and experience Complete Relaxation while your muscles unwind and your body thanks you.